Tip of the Day
22 September 2020
Be extremely careful with online file sharing softwares
File sharing is used to share computer data or space with others on a network It allows multiple users to copy, read, and modify the same file.
There are two types of file sharing: peer to peer file sharing and centralized file sharing.
Tip of the week
21 September 2020‐27 September 2020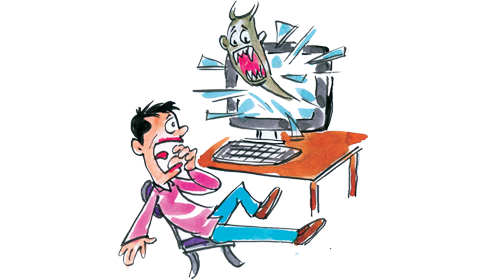 Don't install unknown or unsolicited softwares on your computer/laptop
These can place computer viruses or even open a 'back door' giving others access to your computer without your knowledge.
If you want to install any software in your system, get a licensed version and install it on your computer.
Use trusted websites for downloading any software.
Tip of the month
September 2020
Read the license agreement carefully before installing the software onto your system
Prevention is the key to protect your computer and data from malicious software.
Read the License Agreement before installing any Software/Application.
Install it from a trusted source